Patient-Centered, Affordable Healthcare
The Wuliger Wellness Center is an integrated medical facility offering an oasis of high-quality care and services in a uniquely designed environment. Our wellness center and service array were developed to address common barriers to access, particularly for children and adults with Autism Spectrum Disorder (ASD), mental health issues, unstable housing and other specialized needs.
We strive to provide you with care that is the right fit for you and your family, available when you need it from a trusted, experienced provider in a comfortable setting — one that accommodates all individuals including those with special needs.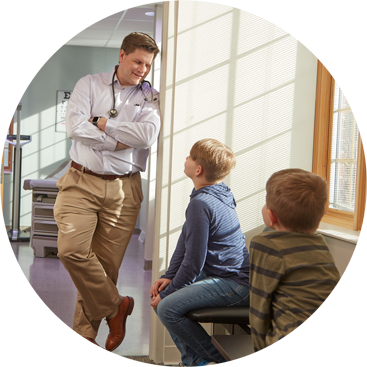 Accommodations
Waiting rooms adjacent to exam rooms
Medical and dental exam rooms large enough to accommodate the team of parents, family members and other support persons
Features designed to help manage sensory challenges, including sound-dampening and odorless building materials, non-glare surfaces, and LED lighting with color transitioning function
Care Navigator to assist in minimizing pre-appointment anxiety
Visual stories to lay the groundwork for a safe, successful visit
Clinic Hours
Monday through Friday: 9:00 a.m. – 5:00 p.m.
After hours, patients may call 216.320.8337 to be connected with a nurse on call.